One of the first questions that I hear from people when they ask me about homeschooling is, "Isn't it expensive?"
The answer to that is both yes and no.
It really is what you make it to be and it can vary widely depending on your children's learning styles, your teaching style, and the goals you have in mind for your homeschool.
What I have found in my short four years of doing this is that if you are on a tight budget or if you just want to be as frugal as possible, there is a PLETHORA of free curriculum out there available. Here is a list of some great places to find free resources.

Complete Curricula:
Ambleside Online is a a comprehensive and complete Charlotte Mason based curriculum. This site is a blessing because even if you don't use the curriculum as a whole it includes list upon list of ideas and resources to use in all subjects.
An Old Fashioned Education. This is basically a directory of free curricula, online literature in the public domain, and even text books. This can be a great starting ground, but make sure to check some books as they can be outdated.
Brightly Beaming Resources provides a free Letter of the Week curriculum for preschoolers and also has curricula for babies up to early elementary ages.
The Tanglewood School Curriculum is a mesh of both classical and Charlotte Mason educational styles.
ABC Jesus Loves Me is a complete preschool Bible themed curriculum.
Easy Peasy All in One Homeschool is a complete homeschool curriculum for all grades.
Teaching with God's Heart for the World by Harvest Ministry is a unit study style curriculum that weaves world missions into every subject.
The Puritans' Homeschool Curriculum a heavily reformed, Bible based complete homeschool curriculum.
Enchanted Homeschooling offers a year long complete curriculum centered on the Berenstein Bears book series.
God's Little Explorers free complete preschool curriculum from Motherhood on a Dime.
Bible:

Bible Road Trip is a free 3 year Bible survey for children and adults by Thinking Kids
Christian Preschool Printables has many free coloring pages, crafts, and activites to accompany Bible lessons.
Through the Bible with My Child covers the entirety of the Bible in four years.
Future Flying Saucers has a free easy bible lessons for children and is updated weekly.
Heart of Wisdom offers free Bible lessons.
Family Bible Curriculum available from Adventures in Mommydom.

Math:
Centre for Innovation in Mathematics Teaching, also known as MEP is a free math curriculum spanning all grades.
Math Fact Cafe provides free math worksheets for elementary age students.
The Math Worksheet Site is a place where you can generate your own free math worksheets.
Xtra Math provides short and free math lessons to help master basic math facts.
IXL provides free math practice for all grades.
Study Jams from Scholastic has free math videos.
Number Nut provides free lessons and workbooks on a variety of mathematical topic.
First Lessons in Arithmetic by Don Potter is for elementary ages.
Phonics:
Starfall.com is an excellent site for children learning their letters and learning to read.
Progressive Phonics provides an all in one free reading program that includes readers and handwriting worksheets.
Fun Fonix is where you can create or find phonics worksheets to help reinforce learning.
Reading Bear has 50 lessons that introduce the main phonics rules.
This Reading Mama offers free reading curriculum for prekinders and beginning readers.
Free Reading is just what it sounds like! Free resources and activities to help your child learn to read.
Zoomin' Movin' Alphabet is an ABC curriculum centered around trucks, cars, planes and things that go, go, go!
Free BOB Book printables assembled by six great bloggers to accompany the popular phonics book series.
Literature/Reading:
Garden of Praise is a great place to find free literature based reading lessons for elementary grades.
Gay Miller Reading Units is another place to find literature based reading lessons for elementay ages.
Kids 4 Classics is a great site to search for free classic books for children.
The Baldwin Online Children's Project is another place to find free classic books for students.
Project Gutenberg also provides free online books.
We Give Books also has a great list of free online books.
Spelling/Vocabulary:
Spelling City has free spelling games and activities.
Wordly Wise is available free online.
Spell By Color is a complete spelling curriculum.
Writing:
Little Write Brain provides a place for children to write their own storybooks
Writer's Workshop from Mrs. Meacham's Classroom Snapshots includes lessons in beginning writing for primary grades.
Handwriting Galore from Wild About Teaching includes handwriting practice for every letter of the alphabet.

Grammar:
KISS Grammar has free printable grammar workbooks.
Daily Grammar also has free lessons, worksheets, and quizzes.
Grammar Ninja is a free online game that teaches grammar lessons.
Scott Foresman Reading has a free grammar and writing program for grades 1-6.
History/Geography:(*Note: some of these do not teach from a Young Earth or Christian point of view at the beginning, but could be easily modified and are still great for other time periods)
Guest Hollow provides free American History Curriculum for 2nd-6th grade.
Guest Hollow also offers a free Ancient History Curriculum.
Mission US is a free history game for older children.
The Civil War Trust offers free civil war curriculum from elementary age to high school.
Liberty's Kids on Youtube. Watch this animated history series for free.
Kids Past has a free online world history curriculum.
Mr. Donn's Geography provides free lesson plans and units for elementary age geography.
Mr. Don"s American History also includes free lesson plans and units.
Mr. Donn's World History also includes free lesson plans and units.
Free Printable Maps provides just what you think, printable maps!
EduPlace also provides free printable maps.
Enchanted Learning provides free info on the 50 states.
Homeschool Creations has TONS and TONS of free geography printables.
Ben's Guide to U.S. Government is a free interactive guide for grades K-12

Science:
Guest Hollow also offers Otter's Science, providing science curriculum for homeschoolers for ages preschool to 6th grade.
Otter's Botany, also from Guest Hollow is a free curriculum for middle schoolers.
Otter's Chemistry is also a Guest Hollow middle school curriculum.
Study Jams from Scholastic has free science videos.
Science Discovery has free science lessons for preschool and kindergarten.
Hunkin's Experiments is a free site with cartoons showing you how to perform numerous science experiments.
Free Nature Study Resources from Handbook of Nature Study.
Magic School Bus lesson plans and activities from Scholastic.
Free Chemistry lesson plans for middle schoolers from ACS.
My Science Box also offers free lesson plans for middle school units.
Classic Science free 36 week elementary life science program.

Typing:
Dance Mat Typing is a great introduction to proper typing technique for young students.
Kiran's Typing Tutor is a free touch typing software that is good for older students.
Preschool/Early Elementary Resources:
Rhyme A Week curriculum
Hubbard's Cupboard has complete preschool and kindergarten curriculum.
3 Dinosaurs offers free tot through 1st grade printables.
Over the Big Moon has free pre-K printables in a large variety of themes.
Kids Learning Station has many preschool and kindergarten level printable worksheets.
Homeschool Creations has a plethora of themed printable packs and separate subject themed printables.
123 Homeschool 4 Me also has many, many free printables and packs.
2 Teaching Mommies has even more free printables and packs.
1+1+1=1 has printables for just about anything you can think of from tots to kindergarten.
Mama's Learning Corner. Her tag line says it all, "Printable Pages for Young Ages."
Enchanted Homeschooling Mom has SEVERAL free curriculum options along with free printables.
Confessions of a Homeschooler offers free printables in many subjects.
DLTK Kids has crafts and coloring pages available in a wide range of topics.
Royal Baloo offers free fun printables in a variety of themes.

Fine Arts:
Harmony Fine Arts has free music appreciation plans.
Free Online Piano Lessons for Kids is good for a basic introduction.
Free Online Art Classes provides free lessons in everything from oil pastels to colored pencils.
Deep Space Sparkle has TONS of free art lessons broken down by grade or subject.
World's Greatest Artists Volume 1 from Confessions of a Homeschooler is a unit study that showcases world famous artists such as Picasso and Van Gogh.
Dick Blick Art Lessons includes free lesson plans by grade level.
Meet the Masters is an art history and appreciation program for elementary grades.
A Child's Introduction to Jazz video that allows you to listen to the entire album for free.
KinderArt offers free art and craft lessons.
12 Animated Shakespeare Plays on Open Culture.
Free Art History Lessons from Concordia University for grades 1-8.

Educational Games:
Cookie.com has online games that help practice math, science, and more.
Sheppard Software has a great variety of educational games.
ABCya has games for grades K-5.
Fun Brain provides games in the subjects of math and reading.
Other:
A Journey Through Learning provides freebies of some of her lapbooks and supplements.
Homeschool Helper Online has free unit studies, lapbooks, worksheets, and more.
Homeschool Share is like a homeschooling jackpot. You can find free lapbooks, printables, and unit studies here.
Freely Educate is another source for a variety of different resources and subjects.
Librivox provides free audiobooks.
Story Nory also provides free audiobooks.
Answers in Genesis has some really neat videos for kids.
Lesson Pathways has free curriculum and resources available for a variety of subjects for grades K-5.
Have Fun Teaching has free worksheets, flashcards, videos, and more.
Currclick not only offers freebies every day, but also offers free clubs for homeschoolers as well.
Christian Liberty Press offers a free ebook monthly.

Planners/Forms:
Homeschool Tracker, Basic Edition
Donna Young is the motherlode of homeschool planning forms.
There you have it! You could easily get a good portion of you year's curriculum from those links or all of it! You could also use many of these sites for extra activities and supplementation. Do you know of any other free sites or resources?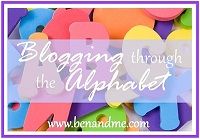 Sharing with:
A Mama's Story, Raising Arrows, The Better Mom, The Modest Mom, What Joy is Mine, Far Above Rubies, Growing Home, Time Warp Wife, Raising Homemakers, Deep Roots at Home, Women Living Well, and Raising Mighty Arrows,and the
The Everything Frugal, Mom Tested, Family Approved Ultimate Link Up